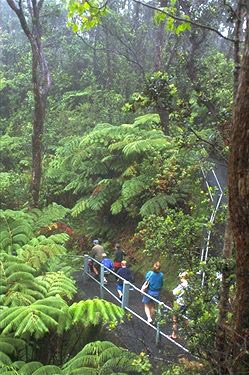 Hiking through the rainforest
of Volcanoes National Park
on the Big Island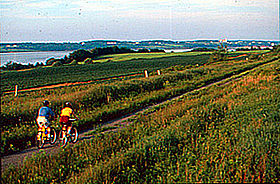 Scenic PEI
Best Places to Eat:
Inn at Bay Fortune
Dalvay-by-the Sea Inn and Restaurant
Lucy Maud Montgomery Dining Room at the Culinary Institute of Canada
New Glasgow Lobster Supper
McGuire's Pub and Oyster House
Best Places to Stay:
Inns on Great George
Kindred Spirits Country Inn and Cottages
The Warn House B&B
The Inn at Spry Point
The West Point Lighthouse
Best Attractions:
Green Gables House in the P.E.I. National Park
Confederation Centre of the Arts/ The Charlottetown Festival
Greenwich, P.E.I. National Park
Founders' Hall
Confederation Trail
To receive a free 2002 Visitors Guide to Prince Edward Island,
Call 1-888-PEI-Play or visit www.peiplay.com.
For accommodations information, call 1-888-268-6667.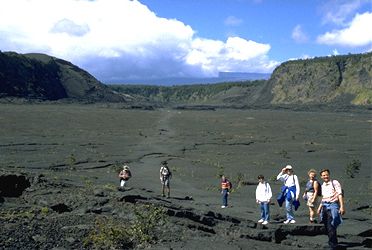 Hiking through the crater
in Volcanoes National Park
From Maui to Maine, Alaska to the Everglades, the United States is scattered with 379 National Parks. The new 2000 National Parks Pass allows you enjoy the beauty and rich heritage of the parks for 365 days from the date of purchase. Most of the parks offer guided tours, talks, concerts and storytellers. The pass includes a popout Map listing all 379 parks, a "Proud Partner" vehicle decal indicating your support for the National Parks Foundation, and a free subscription offer to GoParks Newsletter. To purchase a $50 National Parks Pass visit a participating National Parks retail store, Phone: 1-888-GoParks or
visit: www.nationalparks.org
Canadian River Expeditions'
new mellow wilderness float trip
The gentle, 10-day float trip through northeastern British Columbia, one of the world's last great wilderness frontiers, follows the remote Gataga and Kechika rivers through game-rich, untouched valleys that sweep up to the jagged peaks of the Northern Rockies.
Along the way, hikers will find opportunities for backcountry treks (easy to strenuous), fishing for Arctic grayling, char, and northern pike. Birdwatchers can expect to find rare species of waterfowl, game birds, eagles, hawks and songbirds. Trips begin and end at Fort Nelson, and include a floatplane shuttle to the alpine for three days of hiking and a helicopter lift to the river for a seven-day float trip. Cost for the complete package is US$2600 per person. Canadian River Expeditions is known for outdoor and natural history adventures in northern and western Canada since 1972.
Contact Canadian River Expeditions, Ltd., P.O. Box 1023, Whistler, B.C., Canada VON 1B0.
Phone: 1-800-898-7238
Fax: 604-938-6621
Website: www.canriver.com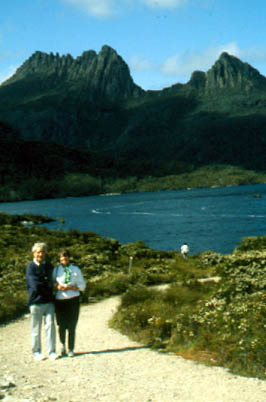 Hiking to Dove Lake
in Cradle Mountain

G'Day! Australia
Now is a terrific year to visit Down Under, what with the Australian dollar hovering around the Canadian dollar. If you're tempted to visit Oz (as the locals fondly dub their massive island), get the free Australia Vacation Planner. It's packed full of pictures and information highlighting the diversity of the country's eight states and territories. It includes sections on traveler's tips, accommodations, exciting places to visit, and a list of tour operators specializing in Australia vacations.
Phone: 1-800-333-0139
Website: www.australia.com