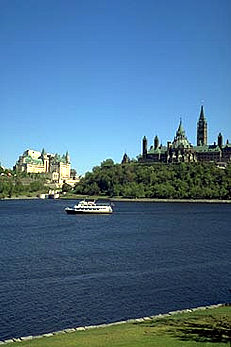 Photo by Toby Saltzman
OTTAWA DOZES AMIDST ITS LEAFY TREES
By Seymour Mayne
Ottawa dozes amidst its leafy trees,
gathers a green belt
around its waist,
sometimes breathes easy
and tolerates a headache
of glass towers.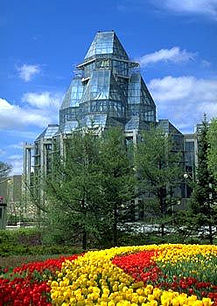 Photo by Toby Saltzman
Ottawa blinks into the Laurentian
night, urges its rivers
meeting on their ways--
Upon its stout bluff
bears
the Shield's burdens,
hunkers down and holds
its own in encircling
storm and snowdrift.
And in the dog days of August
even its canines
must observe the rules.
No one barks for long in Ottawa.
No one disturbs the haze
of daydreaming
with a piercing call or cry.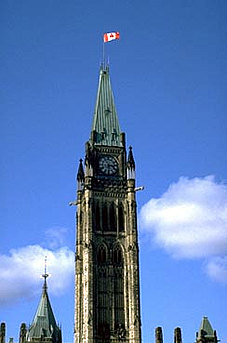 Photo by Toby Saltzman
(Find its tongue on side streets.
Hear its whisper
shaped out of a dozen accents.)
Ottawa rests
laid-back
on its ridge of rock.
Seymour Mayne, Professor of Canadian Literature
at the University of Ottawa, is the author of many
collections including most recently, Carbon Filter
(Mosaic Press) and a selection of humourous
and satirical poetry, Light Industry (Mosaic Press).